Nature of Science
Through the Woods
At the Seashore

Young children are natural scientists, always asking questions to gain a better understanding of their environment. Through full-motion video, photographs, animation and sound, the Nature of Science provides the means to introduce science education to young students in grades K – 3 and capture their enthusiasm and excitement to build positive attitudes towards science. With Through the Woods, your K and 1st grade students take a 'field trip' and walk the paths of the Great Smoky Mountains of North Carolina and Tennessee while your 2nd and 3rd grade students use At the Seashore to explore the beaches, the shallows and the reefs of St. Johns National Park in the Virgin Islands.

Developed jointly by IBM and the Children's Television Workshop, The Nature of Science emphasizes the constructivist approach of "doing science" through hands-on inquiry, investigation, and communication. While teaching science processes and content, the Nature of Science reinforces students' reading, writing and mathematics skills.

Addresses science education in the early, formative years which instills positive attitudes toward science




Employs a 'constructivistc instructional model with explore, develop, and apply phases where students 'do science'




Builds on children's natural curiosity




Utilizes a multi-sensory approach




Emphasizes 'hands-on, minds-on' activity oriented involvement of students




Enhances teacher effectiveness in elementary science




Compliments and integrates well with other TLC (Teaching and Learning with Computers) offerings




Earned Technology and Learning Software Award of Excellence

The Nature of Science curriculum is organized around the TLC (Teaching and Learning with Computers) approach to classroom instruction where computers, hands-on lab materials and print media are all components of activity centers that offer opportunities for students to explore a concept in a variety of modalities and interpret their understanding from multiple experiences.

The Nature of Science supports the following centers:

- Visit Center
- Guide Center
- Science corner
- Lab Corner
- Library Corner

These centers offer teachers flexibility to include a wide range of materials while allowing students to explore concepts in a variety of modalities. The Nature of Science Teacher's Guide provides support through lesson plans as well as reproducible masters for a 'Student Science Sourcebook'. The Teacher's Guide also includes integration ideas to build language arts, math, social science and art skills as well as ideas for classroom management, assessment, and home/school connections.

Participants will:

Understand the concepts and practices of the Nature of Science curriculum

Understand the Nature of Science Visit software and Guide software from both the teacher view and the student view

Understand the teacher and student steps necessary to begin using the software

Understand the layout of the Teacher's Guide and the materials provided for integration

Understand how the TLC Concept supports the software and center activities provided in the Teacher's Guide
The Nature of Science training is a two day training for each product.
* This product is compatible with Optional Management Systems such as TLC SchoolConnect, Visual CASEL, Novell ZenWorks, and Microsoft's Roaming Profiles.
Product

Supported OS

Workstation

NOS

Disk Space

Nature of Science –

Through the Woods

W95 osr2,
W98 SE,
W2K Pro SP1, XP Pro

P133 800x600

16 bit 32 MB

(Audio)

Novell 3,4,5,6 w/ Minimum patch list, WINNT SP4, W2K Server SP2

1.2 GB for Program

200 KB per user

Nature of Science –
At the Seashore

W95 osr2,
W98 SE,
W2K Pro SP1, XP Pro

P133 800x600

16 bit 32 MB

(Audio)

Novell 3,4,5,6 w/ Minimum patch list, WINNT SP4, W2K Server SP2

1.2 GB for Program

200 KB per user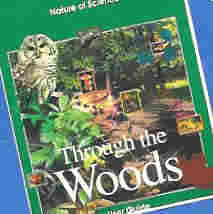 Nature o

f Science - Through the Woods Installation Guide in .pdf
Nature o

f Science - At the Seashore Installation Guide in .pdf
Webmaster: Send mail to plargent@brightbluesoftware.com
with questions or comments about this web site. Taskmaster: Send mail to dlargent@brightbluesoftware.com with questions or comments about Bright Blue Software solutions.
Copyright © 2001-2002
Last modified: August 11, 2017
Bright Blue Software © 2001-2010